Payflex General Purpose Plsticizers
Introduction
Our General Purpose Payflex Plasticizers are most commonly used plasticizers in the industry. They are produced by esterification of phthalic anhydride or phthalic acid obtained by the oxidation of orthoxylene or naphthalene.
Our range of General Purpose Plasticizers includes following:
DOP (Di-Octyl Phthalate)- Payflex P 80
DINP (Di-Iso Nonyl Phthalate)-Payflex P 90
DIBP (Di-Iso Butyl Phthalate)- Payflex P 40
nDBP (Di-n Butyl Phthalate)- Payflex P 400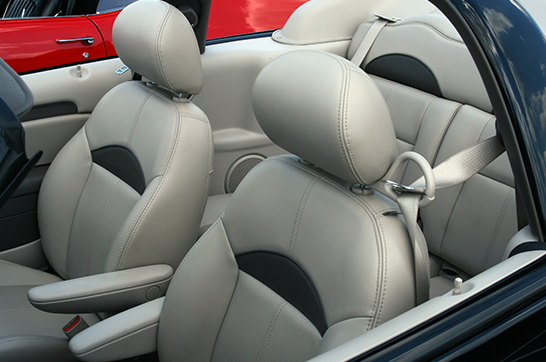 Why Choose Us?
Single largest Integrated Plant in India to ensure availability of various products under one roof.
We have dedicated reactors-pipelines-storage facilities for each grade to avoid any cross-contamination.
We are working towards Zero Defect Policy to ensure full customer satisfaction by providing quality products
Applications
Wire & Cables
Footwear
Flexible PVC films

Vinyl Leather

Rubber Compounds
Coatings
Adhesives

PVC Flex
Inks
PVC Floorings
Sealants

Lacquers

Suction hose & Tubes
Emulsions
Conveyor Belts
What Our Clients Say
"We are associated with Payal Group for many years and they have supported us well. We are happy to be part of their growth journey."
"Kudos to Payal team for exhibiting commitment to excellence and trustworthiness in everything they do. Working with them has always been a great experience.
M/s Payal Polyplast offers complete value on QCDS and values long Term business relationship. We find them an extremely Easy To Do Business with company which complements our culture. We wish them all the best for the future.
"As a long-time customer of Payal, we never had complaints regarding any of the products or their services." we are happy with their timely delivery and support from their team.
"We would like to take this opportunity to say thanks to Payal team for their continuous support. We've been using their products for many years and the team has shown the best in quality and customer service. "
"Payal Polyplast delivers total customized products as per desired specifications which meet our stringent quality requirement. We appreciate their high level of customer service and their "can do" attitude. It has been a pleasure to work with them."

Subscribe for Our Latest News, Updates, & Product Launches